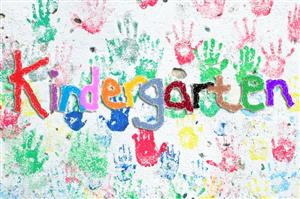 McHenry Elementary School District 15 kindergarten registration is scheduled for March and April. Parents should come to their child's future school on registration night in order to complete the required registration documentation, including a questionnaire about the child's development. Your child does not need to attend the registration night, and screenings of every child will not be held. Please contact the McHenry School District Office at 815-385-7210 or your school if you have any further questions.
Who is eligible: Any child who will be 5 years of age by September 1 of the upcoming school-year.
What To Bring:

A copy of your child's county birth certificate (can be obtained from the County Clerk's office in the county where the child was born)
Proof of residency (utility bill, tax bill, apartment lease, etc.)
Kindergarten registration fee of $57.50
2017 Registration Night Schedule:
Edgebrook School: Thursday, March 16, 2017, from 4:00-6:00 P.M.; 815-385-3123
Hilltop School: Wednesday, March 1, 2017, from 4:00-6:00 P.M.; 815-385-4421
Riverwood School: Wednesday, April 5, 2017, from 4:00-6:00 P.M.; 815-344-7130
Valley View School: Tuesday, March 14, 2017, from 4:00-6:00 P.M.; 815-385-0640
Landmark Information:
Landmark Information Night is Tuesday, January 31, 2017, at 6:30 P.M. For more information about Landmark School, please contact the school directly at 815-385-8120.

*Click the files below to view and print